Corilair, located in beautiful Campbell River - Vancouver Island, offers scheduled and chartered seaplane transportation to British Columbia's spectacular West Coast. There has never been an easier way to access some of the most beautiful and rewarding destinations in North America. If you thought this incredible coastline was too remote, think again. Our float planes offer regular scheduled services year-round, and we provide charter service for special destinations.
The 2019 season is here and our 2019 Vancouver South Terminal schedule is available. We will be offering service June 28th through September 2nd, one flight daily. We service Campbell River, Cortes Island, Stuart Island, Dent Island, The Discovery Islands, Desolation Sound and many more. Flights departing daily throughout the summer months.
For Flight Times & Routing; Visit The Vancouver Service Page
Starting this May through September Corilair will be increasing the frequency of our local Scheduled flight services to the Discovery Islands, Desolation Sound and surrounding area.
Summer Campbell River Departure Times: 9:30am - 12:30pm - 5:00pm
We are now offering three flights daily between Campbell River and a host of local destinations. They include, but are not limited to the following:
Stuart Island - Big Bay, Arran Point, Sonora Island, Dent Island, Surge Narrows, Owen Bay, Blind Channel, Frederick Arm, Prideaux Haven, Refuge Cove, Cortes Bay, Powell River, Lund, Savary Island, Hernando Island And many more.
Seats As Low As $110 plus taxes/fuel surcharge ONE WAY (allowing for 25lbs of baggage)
Visit The Campbell River Service Page
the Mail Flight is offered year round! Departing Campbell River at 12:30pm; Monday, Wednesday and Fridays. We travel within the Discovery Islands and Desolation Sound stopping at remote locales on the way! For more tour and reservation information click the link below.
Visit The Mail Flight Page for more Information!
Latest news
Hop Aboard Our Mail Flight Departing Campbell River!
Vancouver South Terminal (YVR) Flight Information and Schedules
Campbell River Local Scheduled Service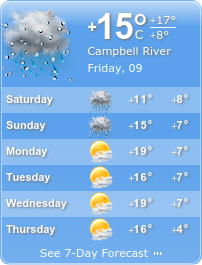 Corilair aircraft pickup and drop off as customers require, at, but not limited to: The Discovery Islands, Dent Island, Stuart Island, Refuge Cove, Savary Island, Cortes Island, Desolation Sound, Pender Harbour and Sechelt.
Join our seasoned crew as they go about daily business delivering people, supplies, and mail to the remote communities of coastal British Columbia in one of our Float Planes.
Have a question or would like to recieve pricing and availability of a flight?. You may use our contact form or call us toll free!